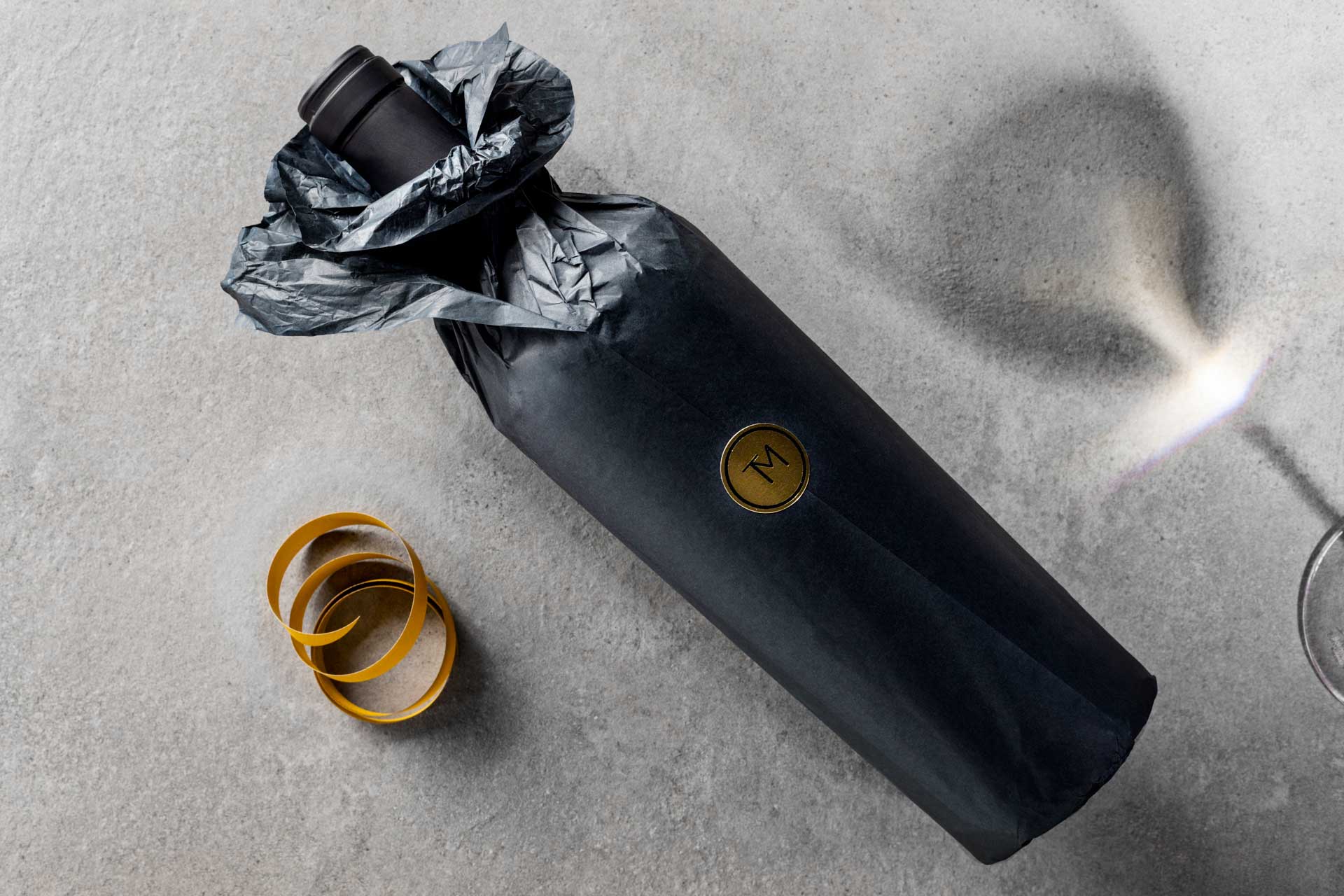 Luxury Gift
A gift with extraordinary charm
To give a perfect present you need something special, a tasteful thought but also something that remains as a testimony of that memorable moment. This refined, small sized gift box is designed to accommodate different combinations of Masciangelo oils and wines that can be tailored to suit your tastes, and is at the same time an elegant chest that can be reused in everyday life in many different ways. Refined to the touch with its high quality canvas style paper, the luxurious softness of the black satin ribbon, the lightness of the white or black wrapping paper that coats the products inside, the precious touch of the gold foil on the logo serving as a seal: nothing is trivial or left to chance with this prestigious gift box.
Luxury Gift
The prestige of the Elegant Gift Box
When one desires to pay homage to an important person with something that not only represents a prestigious gift, but also reveals an authentic emotion, there is nothing more suitable than this Elegant Gift Box. An exclusive medium-sized chest set to be customized with different combinations of Masciangelo oils and wines. Every detail is selected with utmost care: velevety and soft to the touch, the brand embedded and worked with black opaque foil for maximum elegance, a magnetic latch for a functional and sought-after style. When choosing  products from the Maria line, you also have the option to request the Luxury Gift box: made of wood lined in leather with a snap closure on the front, a molded interior that also includes 2 one-of-a-kind glasses for oil sampling.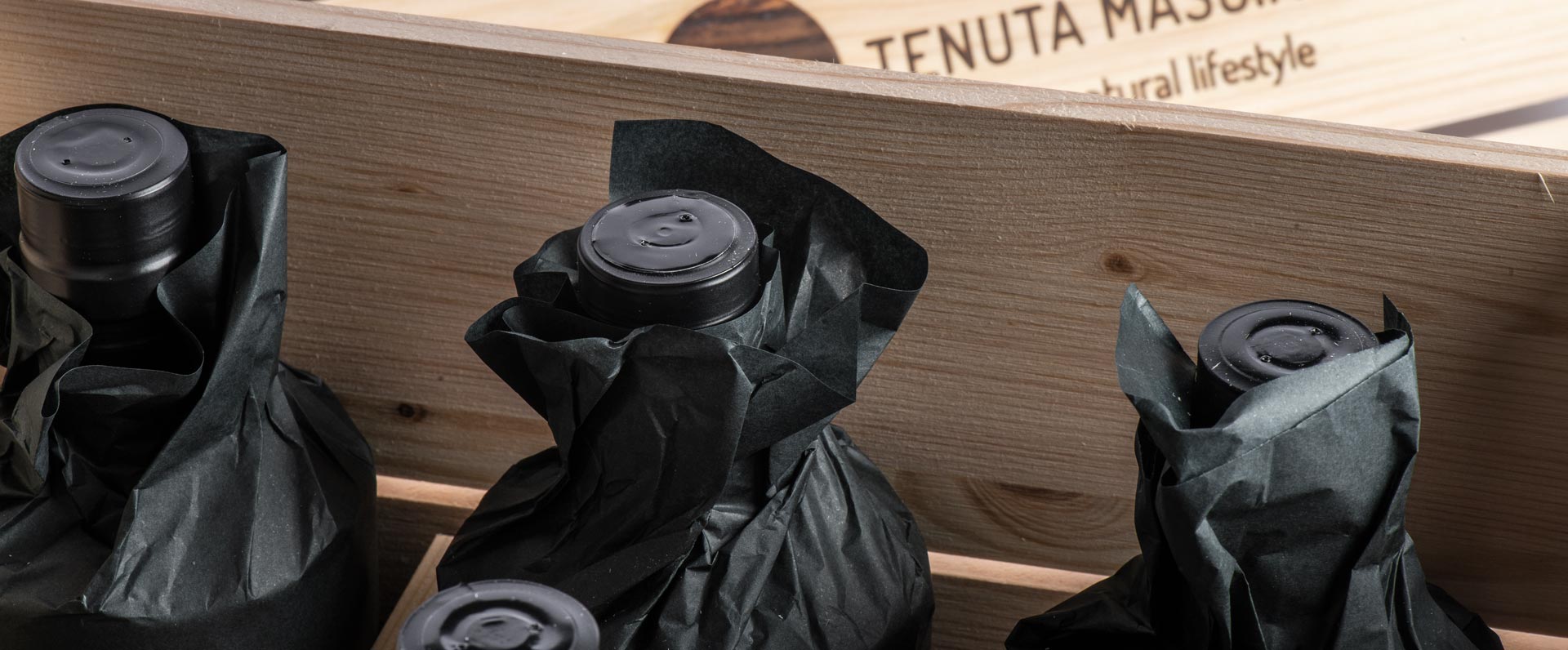 Luxury Gift
The natural sophistication of wood
Masciangelo signature products have always had a unique soul that stands out from anything else found on the market; in the same way, the household gift boxes are characterized by the highest standard of workmanship and attention given to design that has no equal. A perfect example of this is the box which is made out of natural wood, produced by the skilled hands of the best Italian master craftsmen, embellished with crossed joints and a fire-branded logo on the cover. A charming solution that ensures great solidity and stability, presenting at the same time a winning design that will easily find a new dimension at home or at work thanks to its ability to lend itself to different re-uses. Even in this case it is possible to customize the gift box with different custom-made compositions of Masciangelo oils and wines.
Luxury Gift
Excellence brought with you at all times
Ones who have the pleasure to benefit from the high quality of Masciangelo products on a daily basis, can hardly relinquish them in this  hectic life. The gift box was born to satisfy this exact need. Its small size allows you to always carry with you two mini, well-being and taste filled bottles of the Maria and Gourmet oils from the Wellness lines. A small yet grand luxury hard to say no to when forced to eat out regularly without wanting to give up salads and other dishes seasoned with the sophisticated Masciangelo oils. Thanks to its minimal design and the pocket sized mini bottles, it is always convenient and practical to carry this special pack with you, just as it is a particularly welcome thought for a gift for those who travel a lot or for those who simply take delight in enjoying every moment of their lunch or dinner.
Customize your personal gift
Contact us now