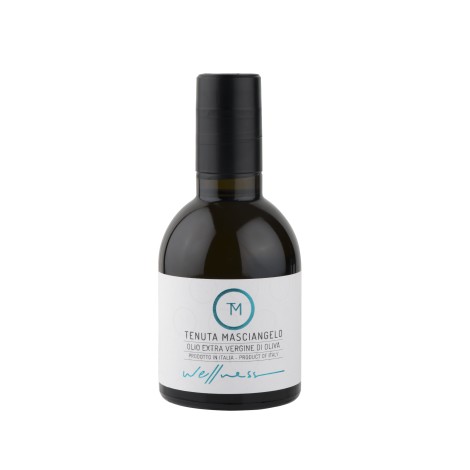  
Oil Wellness
€4.80
€4.62Tax included %
Tax included
Delivery: 1 to 3 weeks
Olive oil, in particular "extra virgin olive oil", thanks to its composition characterized by monounsaturated fatty acids and high amounts of vitamin E, polyphenols and natural antioxidants, is the optimal source of energy for sportsmen and not.
The "Wellness" line has been designed according to the principles of nutrition and nutrition, a true "source of health".
Its packaging is the result of an exclusive redesign of a bottle of other times, alongside a modern style graphic.
In versions 500 and 250 ml and above all in its 100 ml travel format, a true travel companion.
Masciangelo estate, natural lifestyle.
Related items
3 other products in the same category: